Accepting the Lord God as your savior is a life-changing decision that has transformed many in the music industry.
Here are 7 Jamaican reggae artists who decided to enlist as soldiers in the army of the Lord.
Marion Hall
Marion Hall, formerly known as Lady Saw, is a Jamaican singer-songwriter whose career has spanned over two decades. Widely known as the Queen of Dancehall, she is the first female deejay to be certified as a triple-platinum and Grammy Award-winning artist. Lady Saw became known for her slack performance style, which prompted her to record "What is Slackness?", a song in which she defines 'slackness' in many ways.
Slackness often refers to vulgarity in Jamaican culture, behavior, and music, particularly the explicit sexual lyrics used in reggae and dancehall music. Because of this, several of her performances were banned in some parts of Jamaica, although equally lewd male performances were not. The double standard inspired her to record the song "Freedom of Speech" in protest.
She also became known for her "conscious" lyrics. She recorded "Condom," warning girls of the dangers of unprotected heterosexual sex. Hall was nudged to become a Christian in 2012, but the death of dancehall artist J Capri triggered her decision to join God's kingdom.
On December 15, 2015, she made the decision to become a Christian and was baptized. She later stated she will no longer identify herself as "Lady Saw" but instead as Minister Marion Hall or simply Marion Hall. She also stated that she will not perform dancehall music but will instead begin a new music career in gospel music.
She has released a few gospel songs, including "Jesus In The End," "Cup of Blessings," "God Almighty," and "Heaven," which appear on several mixtapes. In July 2016, she released her gospel album When God Speaks.
2. DJ Nicholas
Nicholas has performed on BET Celebration of Gospel 2016 with Deitrick Haddon and has been interviewed on TBN Salsa In the Mix. He has performed in the UK, Canada, and over 25 countries in the Caribbean region and continues to visit them regularly. He has shared stages with some of the most established names in the industry, including TD Jakes, Shirley Caesar, Kirk Franklin, Donnie McClurkin, and Tye Tribette, among others. He now resides in the USA.
Nicholas is featured on several major projects, including "Your Great Name" album by Todd Dulaney, "Masterpiece" album by Deitrick Haddon, "One Blood" album by Papa San, and most recently, "Second Wind" album by Anthony Brown and Group Therapy. Some of Nicholas's popular songs are Holy Ghost Gym, Holy Ghost Church, Things Already Better, Naa Bow, Divine Mathematics, and Cut It Off, to name a few. Some of his songs have reached over a million views on YouTube and Facebook.
He is a multi-award-winning Caribbean artist. His awards include the YVA Awards Gospel Artiste Of The Year 2011 – 2013 consecutively in Kingston Jamaica, 'The Atlanta Caribbean Gospel Awards 2012' for 'Album Of The Year', 'And Caribbean Artiste Of The Year' at the 'Holy Hip Hop Awards 2012.
3. Junior Tucker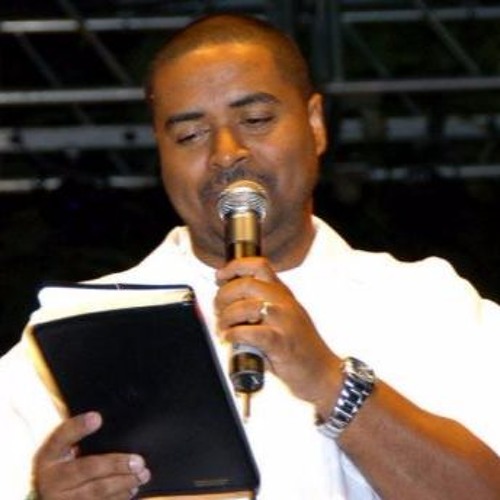 His first hit was "Happy," released when he was seven years old, and it was a No. 1 single in Jamaica, where he was known as the Jamaican Michael Jackson. He performed the tune at the One Love Peace Concert in 1978. He had further hits with his cover version of "Some Guys Have All the Luck," and in 1983, he recorded the first version of "Mr. Telephone Man," which became a Top 20 Billboard hit for New Edition in 1984.
Tucker also had international success, especially in Australia in 1991, with a reggae cover of Benny Mardones' 1980 hit "Into the Night." Junior Tucker's version was called "16 (Into the Night)." In 1993, he recorded a No. 1 hit with "Love of a Lifetime," and he released an album of the same name later that year on VP Records.
After the death of his father and the birth of his daughter, Tucker went in search of the meaning of life. After asking God to let him sleep, he became a born-again Christian and was baptized. He said that God had led him to move to Florida, where he sang at a mostly West Indian church in Broward. He subsequently moved to New Harvest Church in Clewiston, Florida, and enrolled in a correspondence course degree in Ministry.
4. Papa San
Born in 1967 in Kingston, Jamaica, Papa San was raised by his Rastafarian grandmother and started performing with sound systems such as Black Scorpio and Creation in the late 1970s. He won the Tastee Talent contest in 1981 and went on to become one of the major dancehall artists of the late 1980s and 1990s, with hits like "Maddy Maddy Cry."
In 1993, his brother and fellow deejay Dirtsman was murdered. In the three years that followed, his sister was killed in a motorcycle accident, his cousin was killed by police, and he himself faced legal problems after being arrested on weapons charges. He turned to Christianity in 1997, and this is reflected in his music style as well. He started as a true dancehall deejay but later adopted traits of gospel and Christian music.
Papa San sponsors a concert known as "Papa San and Friends" to raise funds for orphanages in rural Jamaica. Since becoming a Christian, he has continued to produce his roots reggae sound, but with a message of Christ to the beat instead of his previously popular secular music.
In 2013, Papa San was featured on Church Clothes, Vol. 2 by Christian hip-hop artist Lecrae, along with Andy Mineo, on the song "The Fever." His album One Blood topped the Billboard Reggae Albums Chart in February 2014.
5. Chevelle Franklyn
Born in the Tawes Pen area of Spanish Town in St. Catherine Parish, Franklyn was the fourth of ten children in her family. She was forced to leave school at the age of fourteen to help support her family and found work singing at hotels and resorts.
After a year or two, she moved to Kingston and worked with various producers including Rohan Harrison, who had recorded her first single ("Here I Am") when she was 14, as well as Steely & Clevie ("No One in the World", 1989) and Winston Riley. Her manager and producer, Mikey Bennett, encouraged her to improve her education.
In 1998, Franklyn was about to perform "Dancehall Queen" on stage during a concert but instead performed Kirk Franklin's gospel song "Silver and Gold," announcing that she had become a Christian. After collaborations in 2000 with deejays Papa San ("Touch From You") and Lieutenant Stitchie ("Mr. Lover" – a charting hit in the US), she released her first gospel album, Joy, in 2001. She toured internationally and won five Caribbean Gospel Reggae Marlin Awards in 2002. Some people found her gospel music controversial because it combined dancehall with gospel.
Her album His Way was released in 2006, and another album, Shake It Off (2008), was the product of a 2007 tour of South Africa and featured South African musicians and ministers.
6. Carlene Davis
Davis was born in Colonels Ridge, Clarendon Parish and moved to England with her parents at the age of fourteen, where she began to perform professionally a year later, playing guitar in an all-female band before joining the pop trio Toreadors. She then moved to Toronto, Ontario, Canada where she lived for eight years.
Davis initially found fame as a reggae singer. She recorded her debut single in Toronto, a version of "Leaving on a Jet Plane," and had a local hit with a version of Jimmy Cliff's "The Harder They Come." In 1980, she returned to Jamaica to advance her career and performed at the Reggae Sunsplash festival in 1981. Also in 1981, she finished runner-up in the Festival Song Contest with "Peace and Love."
She had hits in Jamaica with "Like Old Friends Do," "It Must Be Love," "Winnie Mandela," "Stealing Love on the Side," "Dial My Number," and "Going Down to Paradise," and released a string of albums in the 1980s and first half of the 1990s, becoming one of Jamaica's most established female reggae artists.
In 1996, Carlene Davis received the diagnosis that many women dread: she had breast cancer. At the time, her career as a reggae singer was going strong. But the singer soon changed course to answer a spiritual calling. Now an ordained minister, she released the album Vessel in 1998, and in 2000 her single "This Island Needs Jesus" was a major hit in several Caribbean countries.
She became involved in cancer charity work, with half of the proceeds from her 2003 album, Author and Finisher, going to the Jamaica Cancer Society. Davis has continued to perform regularly. In 2000, Davis was named Minister of Music for The Family Church on the Rock in Kingston. In 2006, she earned a Doctorate in Pastoral Counseling from the Trinity Theological Seminary in South Florida.
7. Lieutenant Stitchie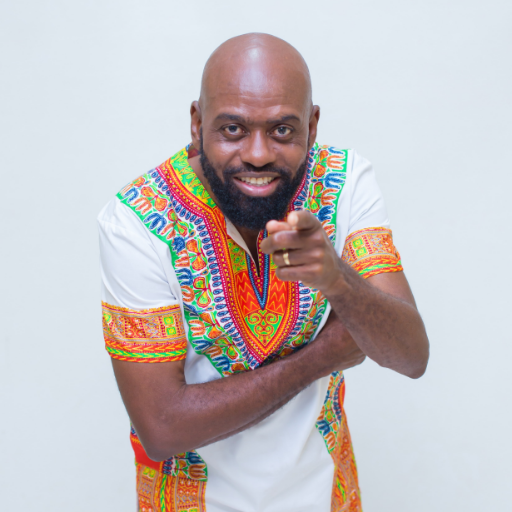 Cleveland Laing, better known as Lieutenant Stitchie, is a Jamaican deejay who initially worked in the dancehall style but switched to gospel reggae in 1997 after surviving a car crash, thereafter working under the shorter name Stitchie.
Laing was born in Spanish Town and worked as a biology teacher at Spanish Town School before embarking on a career in music. For a time in the late 1970s, he pursued both careers, working as a singer.
In the mid-1980s, he began working on sound systems such as the Django sound system (as DJ Ranking Noseworthy) and released his first single under the name Ranking Citrus or Citchie, being known for his love of citrus fruits. He went on to work on the Stereo One sound system, where he adopted the stage name Stitchie after being credited as such via a misprinted record label.
Stitchie was injured in a car crash in August 1997 while driving to Montego Bay to perform at the Reggae Sumfest festival, receiving cuts that required hospital treatment. Against medical advice, he went on to perform as scheduled, after which he was given a Gideon Bible by a Canadian boy. After reading the Bible in his hotel room, he became a Christian and soon moved away from his dancehall songs to work in gospel reggae.
Although he completed a further album in the dancehall style (Raw Episode), he refused to promote it and spent a period away from music, studying the Bible. His first album in the gospel reggae style was To God Be the Glory, released in 1999, with further albums following in a similar style.
In 2002, he won the 'Outstanding Male Reggae Vocal Performance of the Year' award at the Caribbean Gospel Music Marlin Award. He has performed at several festivals since adopting the gospel and on occasions, given Bible teachings to other performers.
Written by
Akeel Lovell